2010
Skills:
Wordpress, CSS, HTML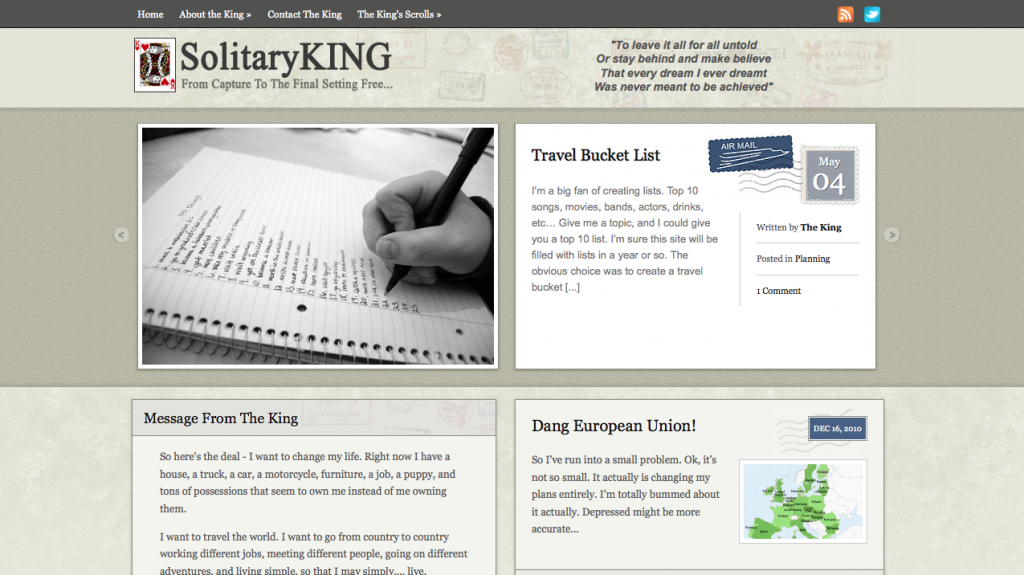 Project Details
I created this beautiful Wordpress website for a would-be traveler who wishes to remain unnamed. He had plans to travel the world and spend his life in pursuit of magical experiences, and needed a website that would live and grow with him along the way. A place where he could upload photos and write blog entries, and map his travels as he bounced around the globe.

This page has a rotating slider that resembles postcards, for each of his entries. There is an interactive map that shows locations he has visited, and allows his family and friends to keep in touch as he goes from place to place. Without a physical address, this web address would become his home.

I designed the logos, the images, and altered the layouts to fit these specific needs. I think it turned out very elegant and eye-catching.
---