2014
Skills:
Drupal, Wordpress, CSS, HTML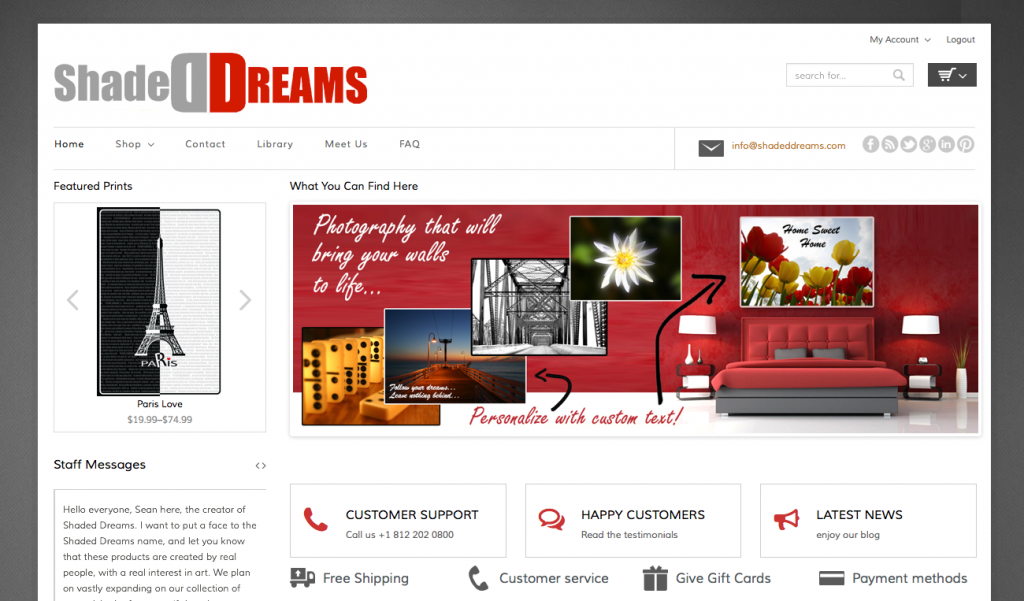 Project Details
I started Shaded Dreams as side web-business to sell various forms of artwork. Current plans are to have all of my personal photography on there, as well as oil paintings by my wife Amanda, and watercolor paintings by Donna Kipp.

The site was built on a Drupal system, and has since been converted to a Wordpress site after being hacked. It is still largely a work in progress, but as you can see, a lot of effort was put into giving the site a warm and welcoming artsy feeling. The logo, business name, color scheme, and concept has all been mine from the beginning.

This site makes extensive use of the plugin WooCommerce, to handle all the shopping cart, inventory, and purchasing options for the artwork.
---